Old New Castle

Welcome to my town:
Historic New Castle, Delaware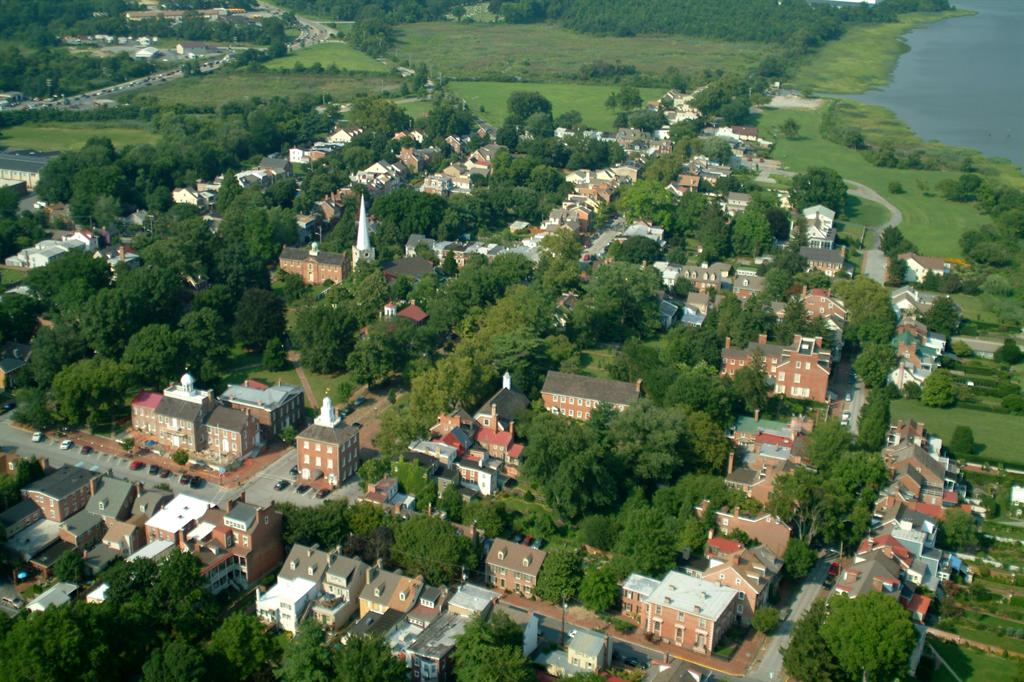 A view of the Town Square and Delaware Street


Located on the banks of the Delaware River, New Castle is an authentic Colonial town, established in 1651 as Delaware's first capital city.  Its unique history is one of a kind and its modern adaptation to living provides a special opportunity to become part of a lively neighborhood filled with stories, traditions & interesting people.  Located 5 miles from the Delaware Memorial Bridge and interstates, 8 miles from the Wilmington Train Station, and only 1/2 hour from the Philadelphia Airport, you're a quick commute to points north or south.  Featuring nearly 700 homes within a 6 square block area, architecture in the historic district ranges from authentic Colonial buildings to Federal, Gothic, Victorian & modern homes.  Restaurants, stores, churches of many denominations, a post office, library, bank, several parks & museums combine to make this a thriving town. Throughout the year, New Castle hosts celebrations that beckon tourists and residents alike to enjoy all that makes the town unique, including A Day in Old New Castle - the country's oldest house and garden tour, Separation Day - celebrating Delaware's independence from Britain, beginning with a morning parade & concluding with fireworks, and New Castle Spirit of Christmas - a tour of the City's historic museums, homes & churches decorated for the season.
Stroll the brick sidewalks, explore historic museums, do some shopping or grab a bite to eat.
Come to Old New Castle!  The choices are endless; the experience is priceless.
For a list of events,
click here
.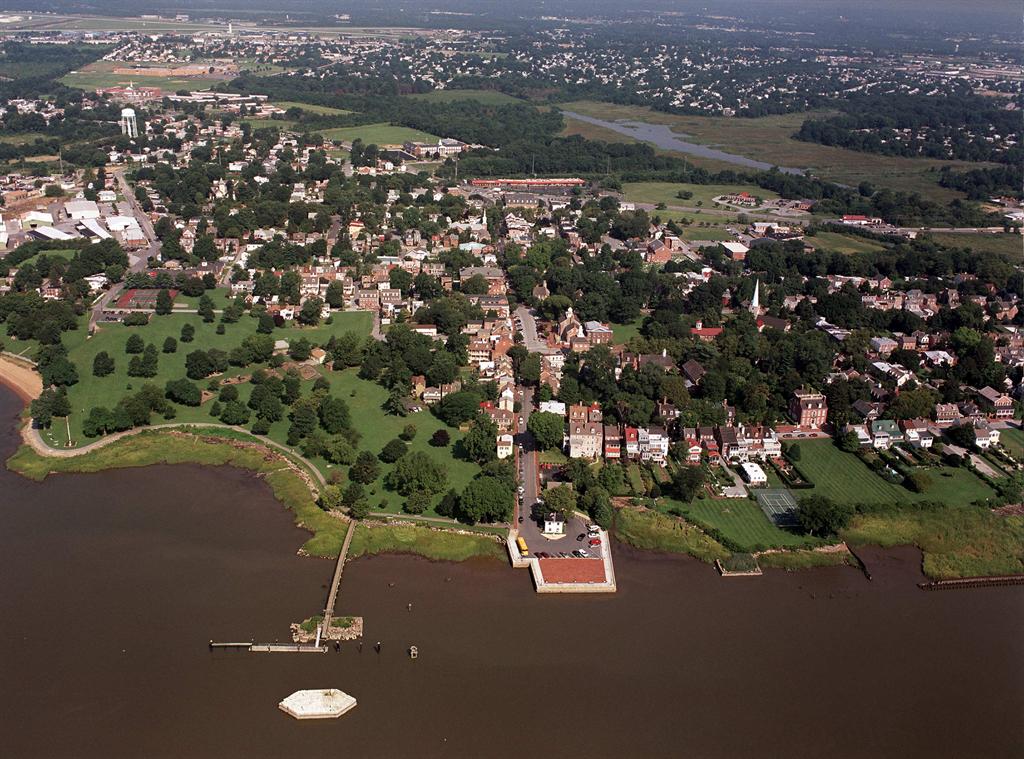 The City of New Castle from above the Delaware River
                                                                                                        Battery Park, The Wharf, and the back of The Strand